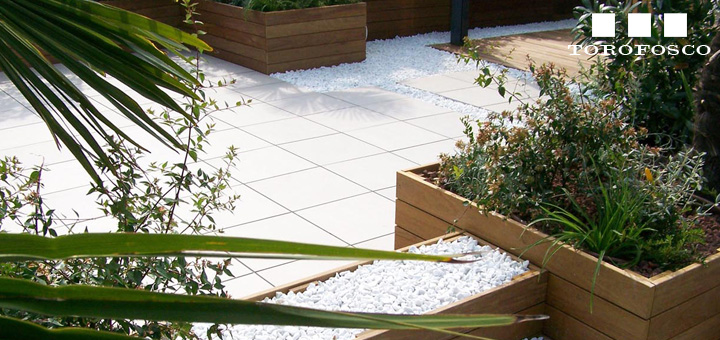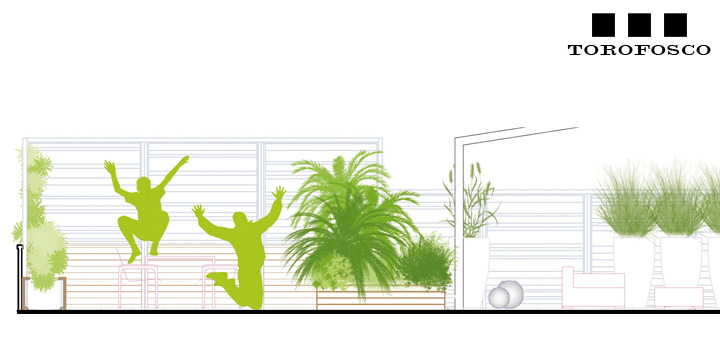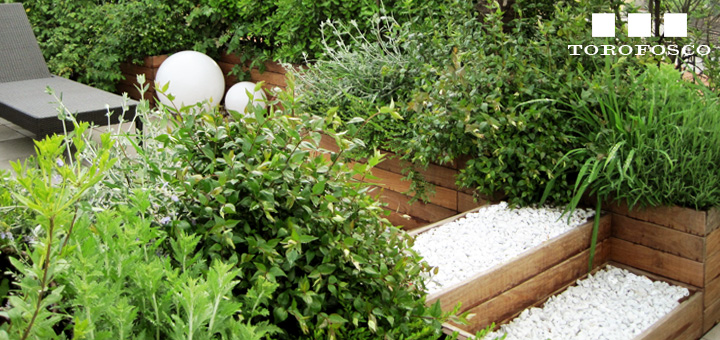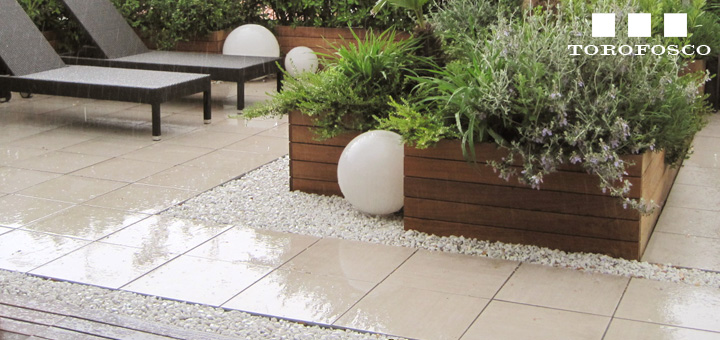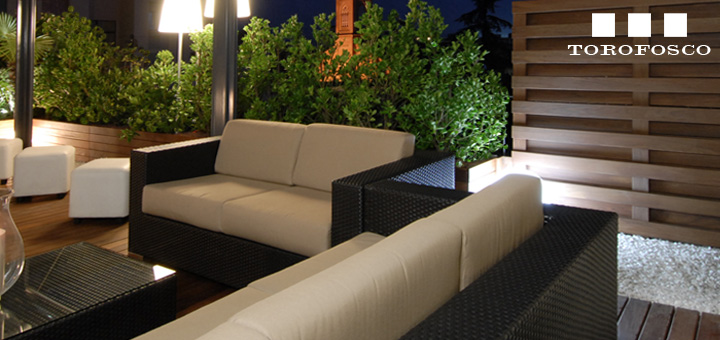 Extraordinary Garden Roof with Cameo Pots by LS Architettura
Can boundaries that stand between landscape architecture and nature be changed on a urban roof-top? The two harmoniously blend into a coherent shape which can adjust itself to the surrounding urban-scape. This is the concept which was the starting point for this roof-garden designed by LS Architettura (www.LSarchitettura.it).

Located inside the city, the residence is placed on the top of a modern building and opens to beautiful urban landscape. With Cameo Pots and Planters series the landscape architect considers inserting the natural habitat into the built space as personal objects stand on the top of interiors furnitures inside the house. This was achieved by letting plants and flowers grow in pots and planters mixed together in a complex harmony. The beauty of wood is clearly exposed with Cameo pots. Essential tool in green spaces composition, outdoor and indoor, Cameo Pots and Planters are evergreen flowers and plants's tanks designed for modulare arrangments. This series of plants container is called Cameo because celebrates the appearance of a great actor in contemporary garden design: the covering wood slats. With Cameo series you can paint entire coated slats sets: perfetc for garden's corner, verandas, terraces and balconies, roof gardens. Cameo planters are declined in different proportional relationships: for plant green perimeter of terraces and balconies (available on request thin version reduced to only thickness 30 cm), for linear systems and compositions in a continuous line for green roofs and gardens, large plants outdoors and indoors, in homes or offices. Here LS Architettura composed Cameo pots and planters with Stanze di Legno divider screens and Appia 90 - Wooden Modular Floor, obviously by Torofosco.